YSM 20th Anniversary Commendation Conference
---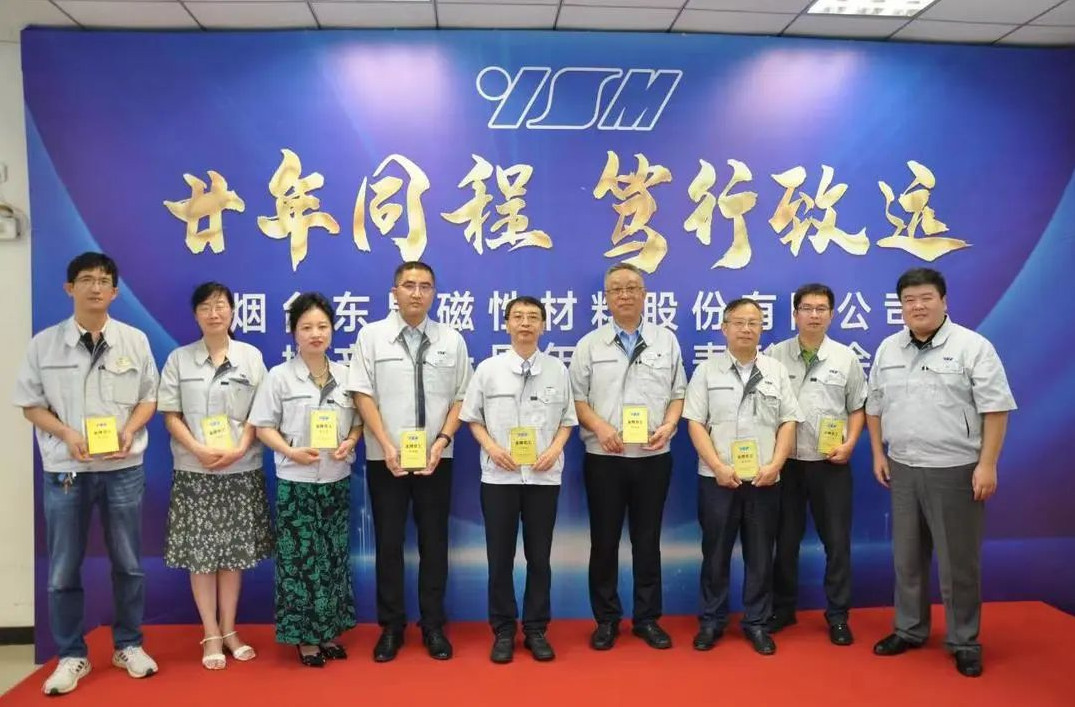 On the morning of August 2, 2022, Yantai Dongxing Magnetic Materials Co., Ltd. (YSM) held a grand commendation conference on the 20th anniversary of the production of "20 years of the same journey, Committed to the far-reaching".Yu Dawei, chairman and general manager of Dongxing Group, Ding Kaihong, general manager of YSM, and more than 130 representatives of all employees and employees participated in the meeting.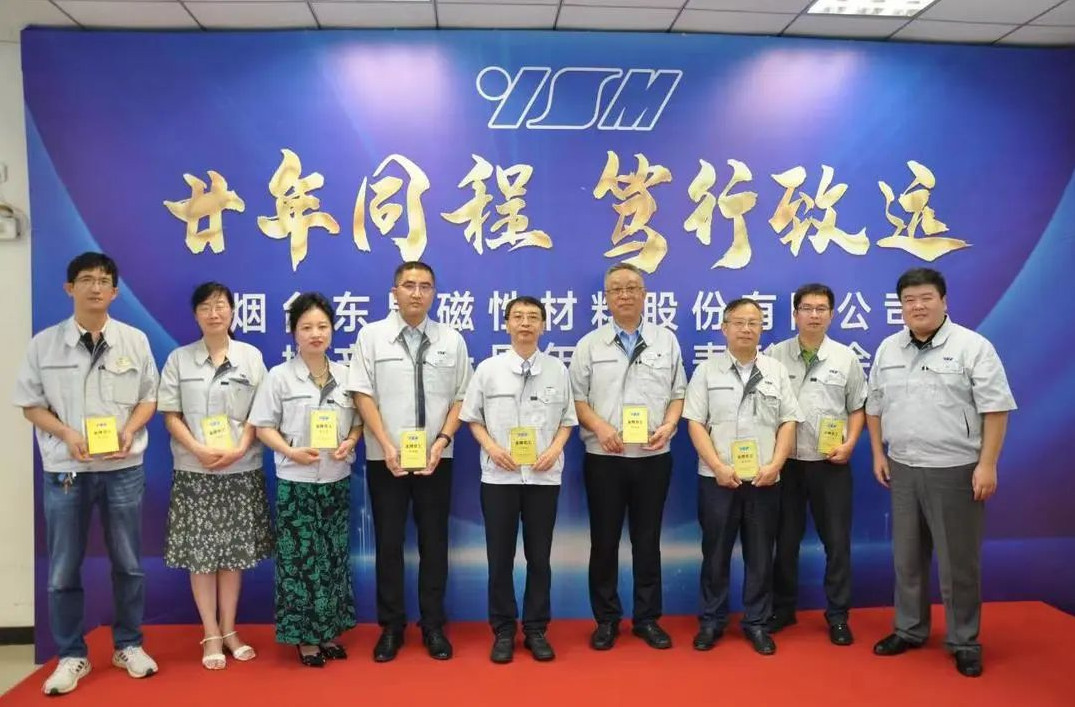 General Manager Ding Kaihong made a systematic and detailed review of YSM in the past 20 years, and extended cordial condolences and thanks to all the staff who have been fighting in various positions for the past 20 years.He emphasized the general route and general policy of YSM company's development based on Dongxing Group's new strategic goals of "two core one key" and "two double hundred" and formulated the "two fine", "four drives", "Six drops", "Eight changes", and "10S".
Yu Dawei, chairman and general manager of the group company, expressed his full affirmation of YSM's 20 years of development and achievements, and expressed his heartfelt thanks to the older generation of YSM leaders and all employees for their hard work.He pointed out that rare earth permanent magnet materials are one of the key projects of the group's "dual-core". YSM must grasp the critical period of "time, place, and people" to achieve leapfrog development.